Awai Lea, PhD
Assoziierte Professorin FH
Mobilité & santé de l'appareil locomoteur / Mobilität und Gesundheit des Bewegungsapparates / Mobility & Musculoskeletal Care
+41 26 429 60 71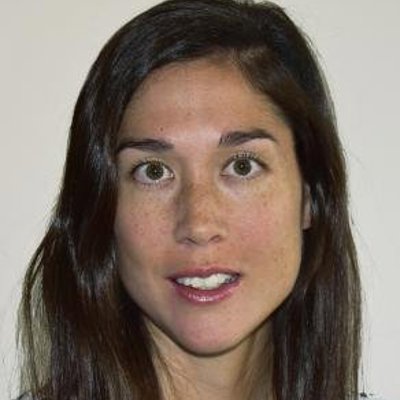 Parcours / Lebenslauf / Professional experience
Lea Awai studierte Bewegungswissenschaften und Sport an der ETH Zürich und promovierte in Neurowissenschaften. Während ihres Doktorats am Zentrum für Paraplegie der Universitätsklinik Balgrist in Zürich befasste sie sich mit der neuronalen Kontrolle des Gehens nach inkompletter Querschnittlähmung mithilfe von 3D-Bewegungsanalysen.
Im Rahmen eines Postdoc Mobilitätsstipendiums des SNF führte sie danach ein Forschungsprojekt am University College London (UCL) in England durch, um die Bewegungskontrolle und die funktionelle Erholung der oberen Extremitäten nach Schlaganfall zu untersuchen. Nach ihrer Rückkehr nach Zürich versuchte sie die gewonnenen Daten mit Bewegungsmustern der oberen Extremitäten im tetraplegischen Patienten zu kontrastieren, um allfällige Struktur-Funktionsrelationen herzuleiten.
Im November 2018 hat sie ihre Tätigkeit als Dozentin in Osteopathie an der Haute école de santé in Fribourg aufgenommen und gehört zum Team URM (Unit of Research in Mobility & Musculoskeletal Care). Hier führt sie BSc- und MSc-Studierende in die Methoden und Vorgehensweisen des wissenschaftlichen Arbeitens und der Forschung ein, um ihre klinischen Erfahrungen zu ergänzen und in einem wissenschaftlichen Kontext evaluieren zu können. Dabei begleitet und betreut sie die Studierenden bei der Ausarbeitung und Durchführung ihrer Bachelor- und Masterarbeiten.
Articles (peer-reviewed)
Ménard, M., Couvertier, M., Awai, L., Esteves, J. E., Bideau, B., & Vaucher, P. (2022). Exploring lumbo-pelvic functional behaviour patterns during osteopathic motion tests: A biomechanical (en)active inference approach to movement analysis. International Journal of Osteopathic Medicine (in press). doi: 1016/j.ijosm.2022.05.001
Awai, L., Bolliger, M., Ferguson, A. R., Courtine, G., & Curt, A. (2016). Influence of Spinal Cord Integrity on Gait Control in Human Spinal Cord Injury. Neurorehabilitation and Neural Repair, 30, 562-572. doi: 10.1177/1545968315600524
Awai, L., & Curt, A. (2014). Intralimb coordination as a sensitive indicator of motor-control impairment after spinal cord injury. Frontiers in human neuroscience, 8, 1-8. doi: 10.3389/fnhum.2014.00148
Awai, L., & Curt, A. (2015c). Preserved sensory-motor function despite large-scale morphological alterations in a series of patients with holocord syringomyelia. Journal of Neurotrauma, 32, 403-410. doi: 10.1089/neu.2014.3536
Awai, L., & Curt, A. (2016). Locomotor Recovery in Spinal Cord Injury: Insights beyond Walking Speed and Distance. Journal of Neurotrauma, 33, 1428-1435. doi: 10.1089/neu.2015.4154
Awai, L., Franz, M., Easthope, C. S., Vallery, H., Curt, A., & Bolliger, M. (2017). Preserved gait kinematics during controlled body unloading. Journal of neuroengineering and rehabilitation, 14, 1-10. doi: 10.1186/s12984-017-0239-9
Bolliger, M., Blight, A. R., Field-Fote, E. C., Musselman, K., Rossignol, S., Barthélemy, D., Bouyer, L., Popovic, M. R., Schwab, J. M., Boninger, M. L., Tansey, K. E., Scivoletto, G., Kleitman, N., Jones, L. A. T., Gagnon, D. H., Nadeau, S., Haupt, D., Awai, L., Easthope, C. S., Zörner, B., Rupp, R., Lammertse, D., Curt, A., & Steeves, J. (2018). Lower extremity outcome measures: Considerations for clinical trials in spinal cord injury. Spinal Cord, 56, 628-642. doi: 10.1038/s41393-018-0097-8
Easthope, C. S., Traini, L. R., Awai, L., Franz, M., Rauter, G., Curt, A., & Bolliger, M. (2018). Overground walking patterns after chronic incomplete spinal cord injury show distinct response patterns to unloading 11 Medical and Health Sciences 1103 Clinical Sciences. Journal of neuroengineering and rehabilitation, 15, 1-12. doi: 10.1186/s12984-018-0436-1
Friedli, L., Rosenzweig, E. S., Barraud, Q., Schubert, M., Dominici, N., Awai, L., . . . Courtine, G. (2015). Pronounced species divergence in corticospinal tract reorganization and functional recovery after lateralized spinal cord injury favors primates. Science Translational Medicine, 7, 1-13. doi: 10.1126/scitranslmed.aac5811
Laurens, J., Awai, L., Bockisch, C. J., Hegemann, S., van Hedel, H. J. A., Dietz, V., & Straumann, D. (2010). Visual contribution to postural stability: Interaction between target fixation or tracking and static or dynamic large-field stimulus. Gait and Posture, 31, 37-41. doi: 10.1016/j.gaitpost.2009.08.241
Villiger, M., Liviero, J., Awai, L., Stoop, R., Pyk, P., Clijsen, R., . . . Bolliger, M. (2017). Home-based virtual reality-augmented training improves lower limb muscle strength, balance, and functional mobility following chronic incomplete spinal cord injury. Frontiers in Neurology, 8. doi: 10.3389/fneur.2017.00635
Books / Book chapters
Awai, L., & Curt, A. (2015a). Comprehensive assessment of walking function after human spinal cord injury Progress in Brain Research (1 ed., Vol. 218, pp. 1-14): Elsevier B.V.
Awai, L., Dietz, V., & Curt, A. (2016). Rehabilitation-dependent neural plasticity after spinal cord injury Translational Neuroscience: Fundamental Approaches for Neurological Disorders (pp. 439-456): Springer US.
Thesis
Awai, L. (2014). Gait Control and Locomotor Recovery after Spinal Cord Injury. (PhD Doctoral Thesis), ETH-Zürich. Retrieved from https://doi.org/10.3929/ethz-a-010252575  (22056)