Ciranna-Raab Cristian, MSc, BSc, DO, DPO
Associate Professor UAS
Unité de Recherche en Mobilité & santé de l'appareil locomoteur (URM) / Forschungseinheit Mobilität und Gesundheit des Bewegungsapparates / Research unit Mobility & Musculoskeletal Care
+ 41 26 429 60 68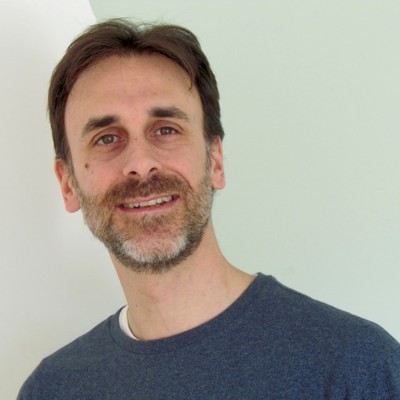 Parcours / Lebenslauf / Professional experience
Cristian graduated from the University of Wales (European School of Osteopathy, UK) and from the Dresden International University in Germany.
He has directed the German School of Osteopathy in Hamburg (OSD) between 2006 and 2018, contributing to the development of the first university degree in osteopathy in Germany and bringing osteopathy educational courses in countries like Greece and Poland.
Cristian was also a member of the board of directors of OsEAN (Osteopathic European Academic Network) and the BAO (Bundesarbeitsgemeinschaft für Osteopathie), two academic institutions that are highly involved in rising educational standards across Europe for osteopathic degrees/courses.
He is a clinical examiner and international lecturer for different institutions, both at undergraduate and postgraduate level.
Over the years, Cristian has published and co-authored different books and articles in the osteopathic field and since 2021 he has joined the URM Team of the HEdS-FR lecturing research methods and developing research projects for the students and supporting the research development of the osteopathic profession.
He also runs a practice in Ticino, where he focusses his clinical professional life on the osteopathic management of obstetrical and pediatric patients and has a particular interest in Evolutionary Medicine, History of Medicine, Clinical Research, Pediatrics and Women's Health.
Editor and author
2019 C. Ciranna-Raab, A. Manzotti. – Osteopathic Medicine in Paediatrics, EDRA Pub, Milan, Editor and Co-Author
2018 T. Liem, C. Ciranna-Raab,  Differential Diagnosis in Paediatric Osteopathy, MVS Medizinverlage, Stuttgart, Editor and Co-Author
2017 T. Liem et al, Fascia in the osteopathic field, Handspring Pub. Co-Author
2016 T. Liem et al, Osteopathie von A bis Z, MVS Medizinverlage, Stuttgart, Editor
2014 D. Villani et al., Positional Posterior Plagiocephaly, Springer International, Co-author
2013 T. Liem et al, "Prüfungsfragen Osteopathie"– MVS Medizinverlage, Stuttgart, Co-author
2009 T. Liem et al, "Osteopathische Behandlung von Kindern", Hippokrates – Co-author
2005 T. Liem et al., "Leitfaden Parietale Osteopatie", Elservier – Co-author
Journals
Andresen, T., Bahr, C., & Ciranna-Raab, C. (2013). Efficacy of osteopathy and other manual treatment approaches for malocclusion – A systematic review. International Journal of Osteopathic Medicine, 16(2), 99-103. Doi: 10.1016/j.ijosm.2012.07.006
Liem, T., & Ciranna-Raab, C. (2011). Osteopathic treatment of children with scarlet fever in the nineteenth and twentieth century. Journal of The American Osteopathic Association, 21(3), 16-22.
Nagel, M., Bahr, C., & Ciranna-Raab, C (2011). Der Einfluss von Rudolf Virchow auf Andrew Taylor Still – eine kulturwissenschaftliche Untersuchung. Osteopathische Medizin 12(2), 8-13. Doi: 10.1016/j.ostmed.2011.03.006
Ciranna-Raab (2007), Book Review of the "Manual of Temporomandibular Disorders " by E. Wright, Journal of Orthodontics 34(2)
C. Ciranna-Raab (2006). Bericht über Internationales Symposium an der OSD. Deutsche Zeitschrift für Osteopathie, 3, Hippokrates Verlag
Conference Presentations
2016 Conference of the Italian Register of Osteopathy (ROI) – Speaker presenting: "The rule of the artery: modern insights from microcirculatory patterns"
2015 Osteopathie Schule Deutschland -Speaker at the conference: Osteopathy in Gynaecological field – History of Osteopathic Gynaecological approaches, May
2013 University of Milan -Speaker at the conference: Treatment of cranial deformations, from polispecialistic approaches and osteopathy – 25th of May.
2011 and 2012 International Symposium on Gynaecology and Obstetrics "Kobieta i Natura"– Wroclaw, Poland – Osteopathic approaches to obstetrical and gynaecological cases"
2006 University of Milan – Speaker at the annual symposium for dentist and orthodontists: "The importance of manual therapies in patients with malocclusion", 20th of October
2004 Bethanien Hospital, Hamburg – Speaker at the symposium on Geriatrics "Introduction to Osteopathy in the geriatric field", 4 of September