Mobility & Musculoskeletal Care
Descriptif / Beschreibung / Description
La recherche en Mobilité & santé de l'appareil locomoteur se consacre à la recherche appliquée dans le domaine de la santé musculo-squelettique et de la mobilité. Les travaux de cette unité de recherche explorent de nouvelles voies pour maintenir et promouvoir la santé musculo-squelettique et les fonctions des individus, et les aider ainsi à répondre au mieux aux sollicitations de leur communauté ou de leur lieu de travail, et faciliter leur indépendance et leurs interactions avec leur milieu de vie.
Die Forschung für Mobilität und Gesundheit des Bewegungsapparates konzentriert sich auf die angewandte Forschung auf dem Feld der muskulo-skelletalen Gesundheit und Bewegung. Sie macht sich zum Ziel, neue Lösungen zu entwickeln, damit Menschen ihre Gesundheit und Funktionstüchtigkeit erhalten und fördern können, und dabei ihre Unabhängigkeit und Interaktion mit der Gesellschaft und Gemeinschaft verbessern können.
The research in Mobility and musculoskeletal care focuses on applied research in the field of musculoskeletal health and mobility. The unit's research aims to explore innovative solutions for maintaining and promoting musculoskeletal health and function and supporting individuals to optimise their independence, their engagement and interaction within the society and communities they live and work in.
Responsable / Verantwortliche / Head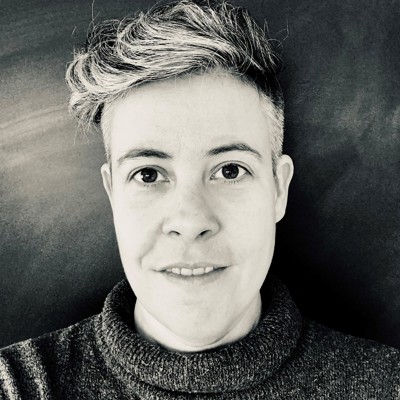 Projets / Projekte / Projects
Vaucher, P. (Principal investigator), Carnes, D. (Chief investigator): CUTIES-CH: Crying, unsettled and distressed infants: Swiss arm of an international randomised controlled trial to test the effectiveness of osteopathic care. Financed by the Swiss Osteopathic Science Foundation and the HES-SO. Projet
Macdonald, M. (project leader), Vaucher, P. (principal investigator): OsteoCOVID-19 - A survey about how the osteopaths activities have been impacted by the measures to combat the spread of SARS-CoV-2. http://www.osteoresearch.org/osteo-covid-19
Vaucher P. (principal investigator): The TICOM project : Transcultural Inverted Classrooms in Osteopathy and Medicine – Testing Modern Technologies for Inverted Classes in Healthcare Teaching. Vaucher, P. (principal investigator pour la Suisse) ; Natalja Krasilnikova (principal investigator pour la Russie, First State Medical University of St. Petersburg I.P. Pavlov), financé par le SEFRI via l'UNIGE Leading House Russia–Switzerland, Program Starter Grants. Project
Vaucher P. (co-investigator), Kühne N. (principal investigator), Tétreault S., Ducommun D.: PAuSES-D: un Service des Étudiant·e·s en Santé. Leading House: School of Social Work and Health Sciences, EESP, Lausanne. Ce  projet s'inscrit dans la thématique Ra&D « Pénurie de main-d'œuvre qualifiée dans les professions de la santé : place, intégration et soutien des proches-aidants » (PePA). Financé par la HES-SO et Swissuniversities. Projet - Résultats publiés
Vaucher P. (co-investigator), Prof. Maurizio C. (principal investigator): SMSer: Service de Monitoring du Supply-chain d'équipements en région reculée adapté à l'aide humanitaire. Financé par le Programme Entreprenariat et technologies Appropriées (ET&A) de la HES-SO, "Programme de recherche appliquée & développement en coopération avec les pays émergents de la Francophonie". Projet
Vaucher P. (consortium leader) : MOBiLe - Framework for developing a mobility management program for ageing adults. Financé par le CHUV, l'École d'études sociales et pédagogiques, Lausanne (EESP) et la HEdS-FR et en collaboration avec le CHUV et l'EESP. Projet
Vaucher P. (principal investigator), Paturel, M. (co-investigator), Bonjour, D. (co-investigator) : MOVEbox - Improving the reliability of thoracic spinal segmental mobility tests using a palpation training device with feedback; a randomized controlled pilot trial. Financé par Mansa Engineering, HEdS-FR et en collaboration avec Mansa Engineering et Tom Jomard. Projet
Vaucher P. (principal investigator), Carnes, D. (co-principal investigator), Macdonald, M. (research collaborator): SwissOsteoSurvey - Describing osteopaths' scope of practice within the Swiss health system; a practice review study. Financé par Fondation pour la promotion de l'enseignement et de la recherche en ostéopathie et en collaboration avec Fédération Suisse des Ostéopathes, Fédération Suisse des Assistants en Ostéopathie et Fédération Suisse des patients. http://www.osteosurvey.org/OsteoSurvey ; https://pubmed.ncbi.nlm.nih.gov/30173163
Carnes, D. (principal investigator): EuroPROMS: Osteopathic care and management. Financed by European Foundation and Federation of Osteopaths, and National Council for Osteopathic Research (UK). Realized in collaboration with National Council for Osteopathic Research, Institute of Osteopathy (UK), Swiss Federation Osteopathy, and European Foundation and Federation of Osteopaths. Projet
Carnes D. (steering committee) : MOCAM (Non-specific Mechanisms in Orthodox and Complementary Alternative Medicine management of back pain) - Effets non-spécifiques en thérapie manuelle (2015-2018). Financé par Arthritis Research UK et en collaboration avec Southampton University (UK). Projet
Carnes D. (advisory committee) : Effets secondaires en médecine ostéopathique (2015-2017). Financé par AT Still University et en collaboration avec AT Still University USA. Projet
Carnes D. (principal investigator) : PROMS (Patient Reported Outcomes Measures in osteopathy) - Retombées des suites de traitement rapportées par les patients d'ostéopathes britanniques (2013-continu). Financé par Institute of Osteopathy et en collaboration avec National Council for Osteopathic Research, Barts and The London School of Medicine and Dentistry, Queen Mary University of London. Projet
Carnes D. (principal investigator) : Soins pédiatriques en thérapie manuelle, une revue systématique de la littérature (mars 2016 - février 2017). Financé par Crowd fundraising et en collaboration avec NCOR, Barts and The London School of Medicine and Dentistry, Queen Mary University of London. Projet
Carnes D. (co-investigator) : CHESS (Chronic Headache Education and Self-management Study) - Mieux gérer ses céphalées chroniques. Financé par NIHR et en collaboration avec University of Warwick Medical School. Projet
Carnes D. (co-investigator) : I-WOTCH (Improving the Wellbeing of people with Opioid Treated CHronic pain) - Gérer la médication d'opioïdes lors de douleurs chroniques. Financé par NIHR et en collaboration avec ronic pain) - Gérer la médication d'opioïdes lors de douleurs chroniques. Financé par NIHR et en collaboration avec University of Warwick Medical School, Barts and The London School of Medicine and Dentistry, Queen Mary University of London. Projet
Carnes D. (steering committee) : TEAM Trial - Les tendinopathies achiléennes (2015-2018). Financé par NIHR fellowship grant "D. Morissey" et en collaboration avec University of Warwick Medical School, Barts and The London School of Medicine and Dentistry, Queen Mary University of London. Projet