Eye-tracking-based Learning process to enhance reasoning and metacognition
The aim of this pedagogical and didactic tool is to support students/learners in the development of their reasoning skills and to improve their understanding of their metacognitive functioning during their training.
This tool was developed by HEdS-FR in partnership with HEIA-FR. It uses eye-tracking glasses to capture videos of practical training activities on which the precise gaze patterns of the users are displayed. During this recording, the trainer can mark key moments in the exercise.
These videos are then used by the students/learners in a program designed and developed to support their analysis of the activity and their understanding of the cognitive mechanisms at work during the situation. Objective data (metrics) on areas of gaze fixation are identified automatically and provided during the course to enhance the analysis.
EYE LEARN
In nursing education
The initial target audience is students studying for a Bachelor's degree in nursing at the HEdS-FR who, through simulation exercises, are required to structure and appropriate the practice of clinical nursing reasoning according to the model developed at the HEdS-FR, which incorporates the ABCDE approach.
In other disciplines
This learning system can be transferred to many other fields or courses of study:
- Activities requiring hypothetico-deductive reasoning
- Activities aimed at the conscious appropriation of systematic work processes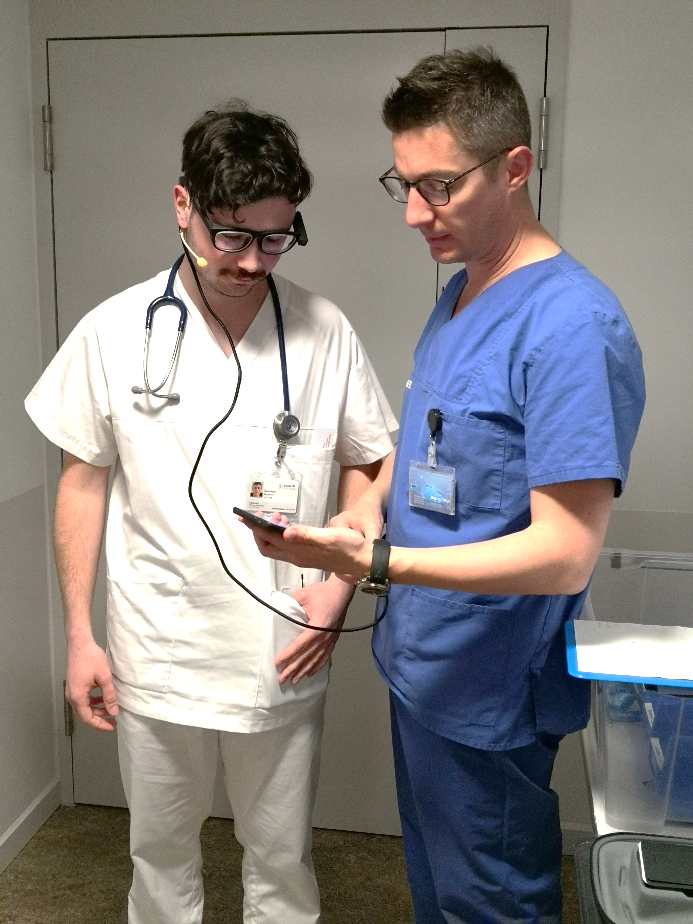 Fitting and calibration of glasses on the student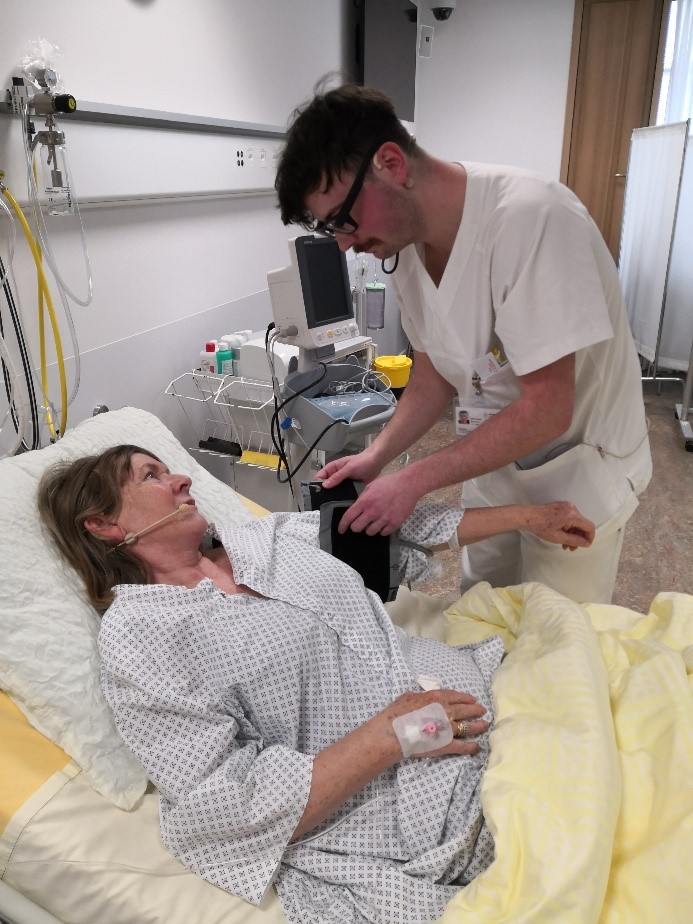 Simulation using Eye Tracking equipment
Short paper selected for the Late Breaking Work of the ACM Symposium of Eye Tracking Research & Applications (ETRA) - 31 May 2023 :
Meteier, Q., Mugellini, E., Angelini, L., Verdon, A. A., Senn-Dubey, C., & Vasse, J.-M. (2023). Enhancing the Metacognition of Nursing Students Using Eye Tracking Glasses. Proceedings of the 2023 Symposium on Eye Tracking Research and Applications, 1 2. https://doi.org/10.1145/3588015.3590115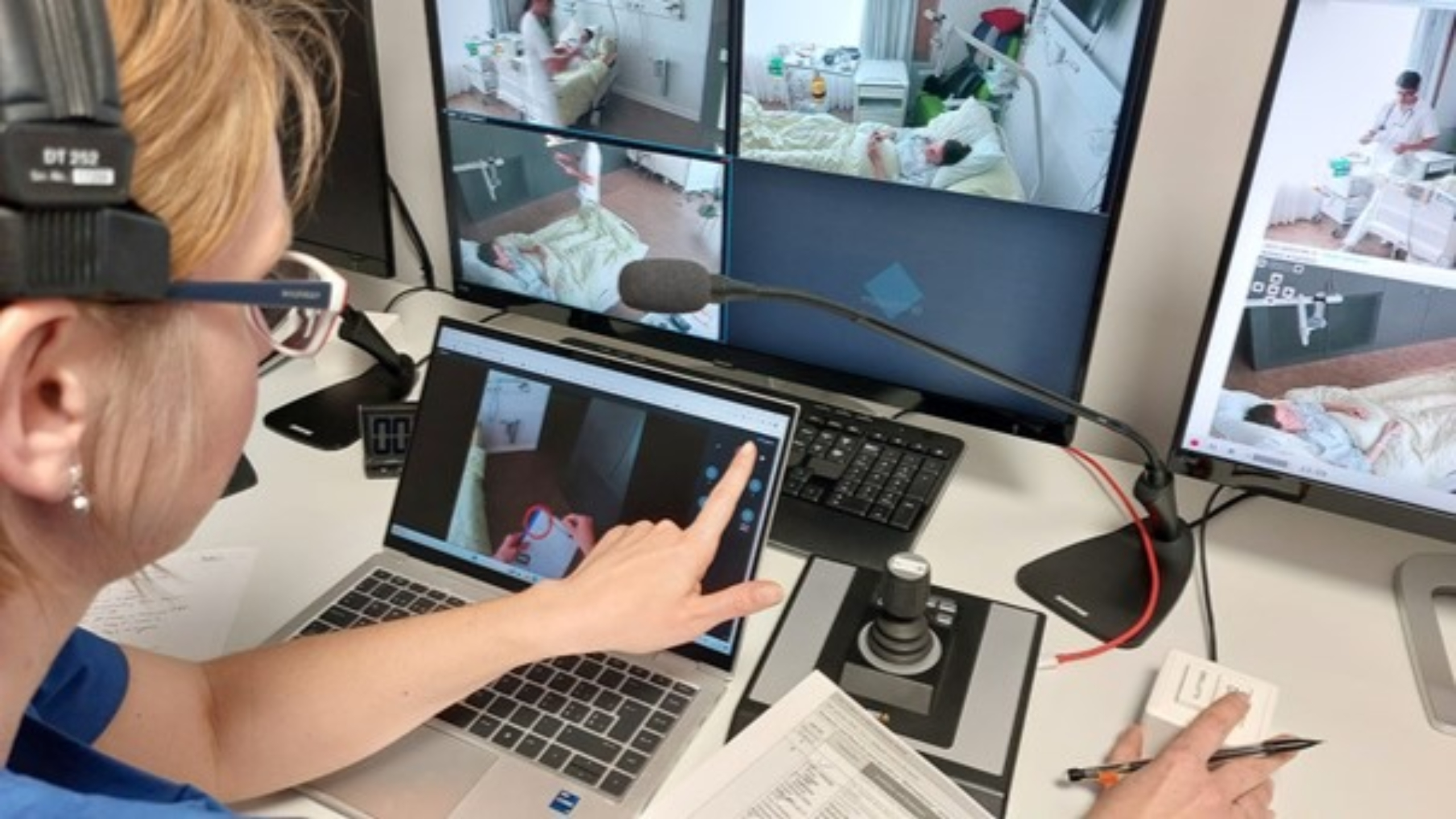 Observation and annotation of simulation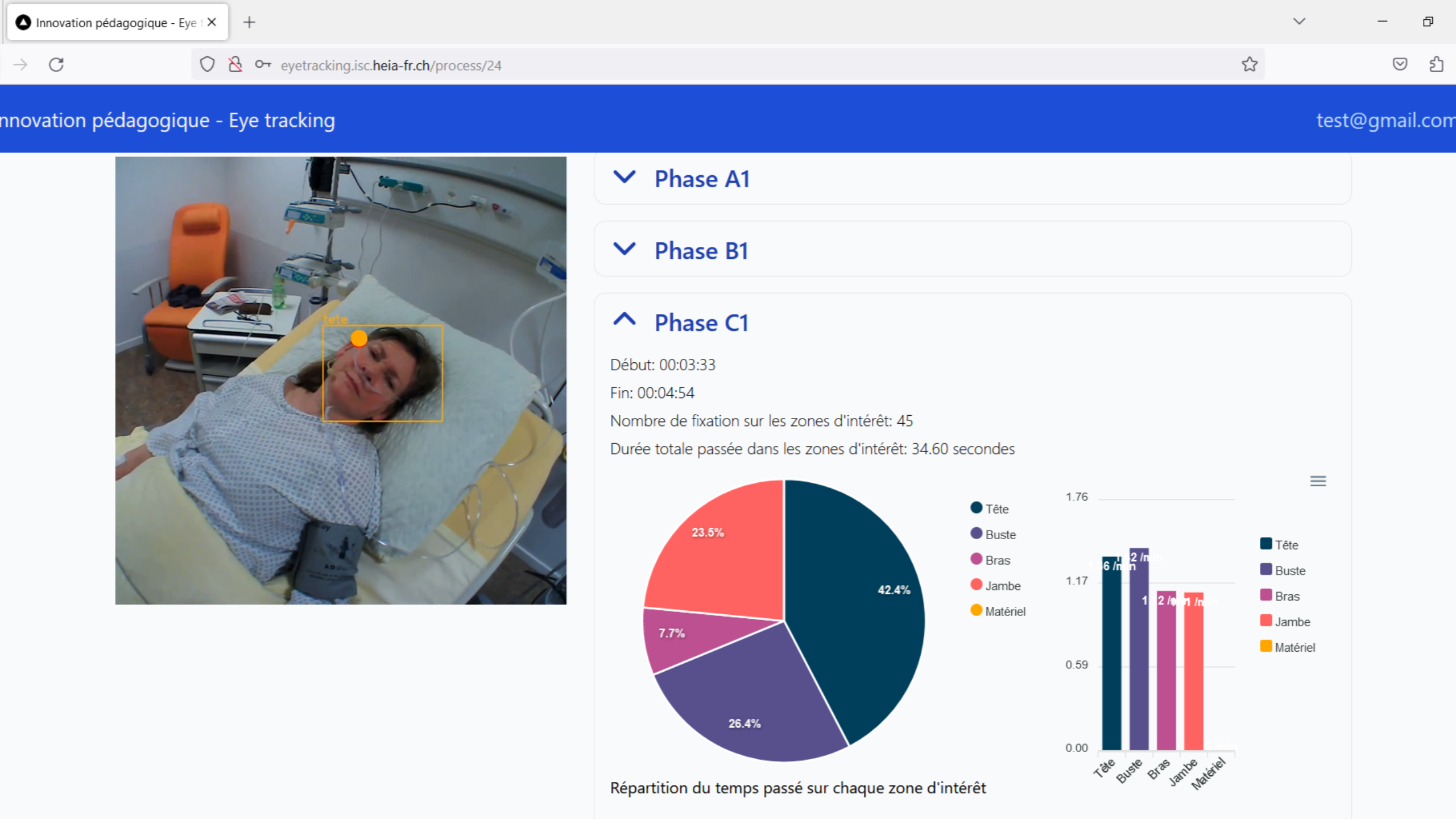 Interface objectifying the different areas of visual interest